Zabouchnuté dveře ?
Zlomený klíč ?
Vypáčené dveře ?
Poškozený zámek ?
Máme adekvátní a rychlé řešení!
Potřebujete rychle a neodkladně profesionální zámečnickou pomoc
?
Zámečnictví Brundibár
má pro vás rychlé a adekvátní řešení! Zavolejte na naši NON-STOP linku
602 333 173
a do
30 minut
jsme na místě.​

Nouzové otevírání trezorů



Otevírání zámků bez klíče
To vše a mnohem víc pro vás vyřeší Zámečnictví Brundibár v Praze.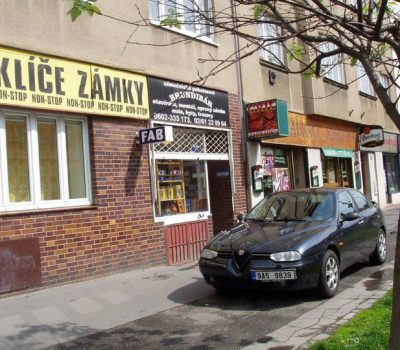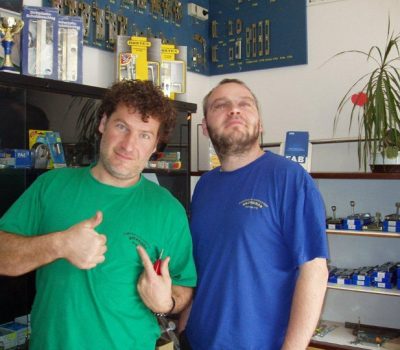 Naší prioritou je spokojený zákazník a proto dbáme na maximální možný individuální přístup, kvalitu služeb a celkovou profesionalitu. Naše dlouholeté zkušenosti v oboru zámečnictví a souvisejících doplňkových zámečnických služeb vám navíc zaručují ty nejlepší zámečnické služby v kombinaci s více než příznivými cenami. V rámci naší NON-STOP zámečnické pohotovosti je vám k tomu navíc vždy k dispozici zkušený a odborně kvalifikovaný zámečník.
V klidné části Prahy 4 a přesto s dobrou dopravní dostupností z centra Prahy i okolí – to je poloha naší "zámečnické základny" a zámečnického obchůdku našeho kouzelného Zámečnictví Brundibár. Pokud se s námi toužíte setkat osobně nebo od nás potřebujete rychle vyrobit nový klíč či alespoň duplikát klíče, zakoupit drobné zámečnické výrobky nebo potřeby pro zámečníky. Zkrátka ať už je důvod jakýkoliv, vždy vás rádi v naší kamenné pobočce Zámečnictví Brundibár na Praze 4 rádi uvidíme, pomůžeme či alespoň odborně poradíme.